Bounce houses have always been the classic to-go party rental that everyone needs for their parties.
Bounce houses are a popular entertainment option for kids all over the country. Bounce houses are fun and lively and can be an excellent entertainment choice for corporate events or birthday celebrations. Our inflatable bounce houses let children to have a lot of fun and have lots of energy.
Meanwhile, parents can just relax and take in the fun with companions from the adult world. The majority of inflatable bounce houses can be able to hold up to 4-8 kids at one time and children must first get rid of their shoes. The bounce house shouldn't be filled with water unless explicitly specified. We ask that you please don't allow any sharp objects such as soap, toys, or even silly strings to be used in bounce houses.
To make it easier to get in or out, most bounce hoses include a safe exit ramp. One safety features often included is a safety net to the wall as well as an enclosed entrance area. You can be sure that your event will be a hit for both parents and children, and we're confident that it will be a wonderful experience for your children and friends, and they will treasure the day.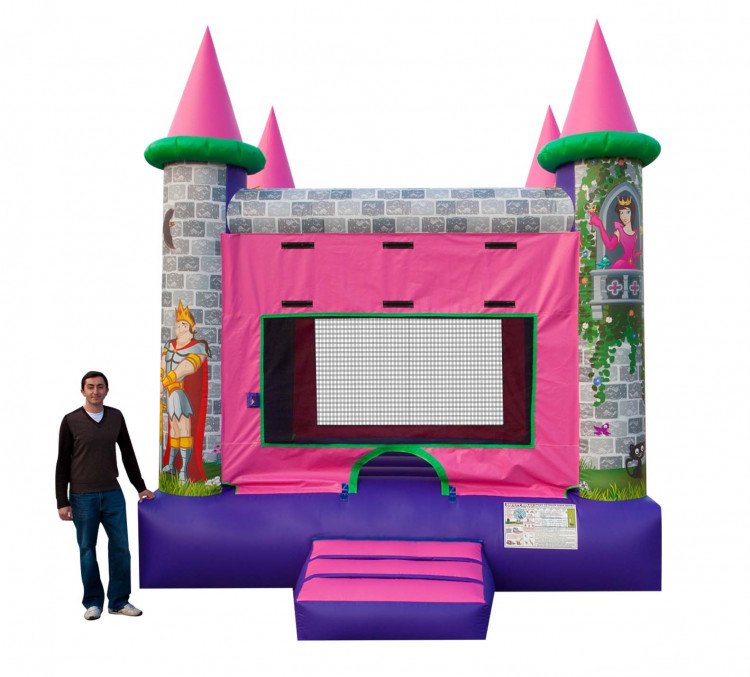 Princess Castle
from $185.00
Sports Arena
from $185.00